Pneumatic Spider Model – C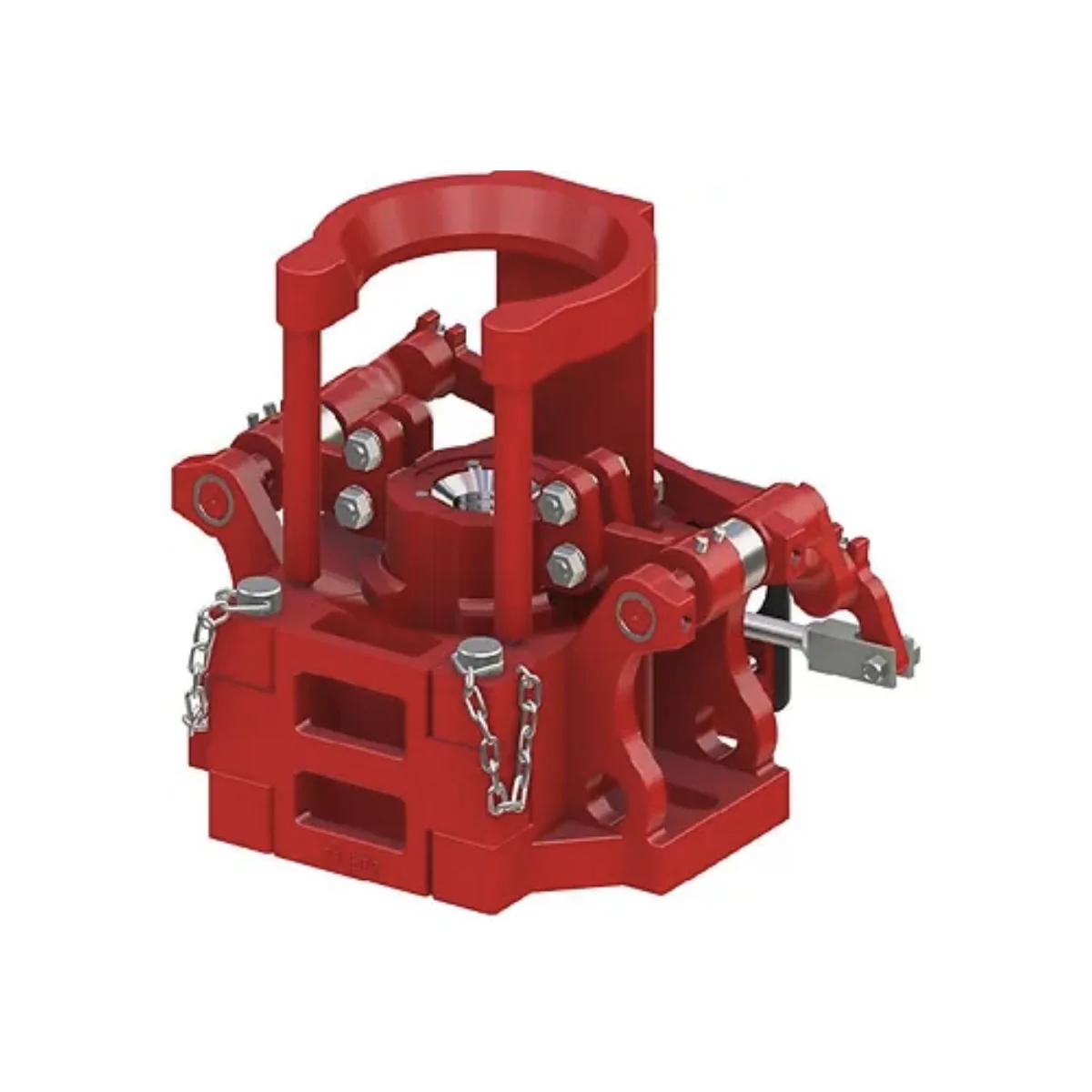 Pneumatic Spider Model – C
The Pneumatic Tubing Spider, also known as a Model C Spider, is a common type of tubing spider. It is specifically designed to handle tubular goods with sizes ranging from 1.315 inches to 5½ inches. This type of spider is capable of handling loads of up to 100 tons.
The Pneumatic Tubing Spider is operated pneumatically, with the assistance of a foot pedal that can be activated from a safe distance. This remote operation feature ensures the operator's safety during tripping operations.
Spectrum Drilling Tools International holds a valid API-7K License for Tubing Spiders, and all our spiders are manufactured in strict accordance with the API-7K Specification. These spiders are constructed from high-grade alloy steel, and each spider undergoes heat treatment to enhance its mechanical properties, ensuring durability and reliability in the field.
Tubing Spiders are manufactured in strict adherence to the API-7K Specification and are duly marked with the API-7K Monogram.
Our founding company is having an API-7K License for Tubing Spider for the past 23 years and continues to maintain it.
Tubing Spiders are crafted, produced, and undergo testing procedures in compliance with the latest API-7K specifications.
The body and slip segments of the Tubing Spider are constructed using high-quality alloy steels and precision-machined to exacting tolerances.
The Spider Inserts are manufactured from premium-grade steel and undergo case hardening to ensure top-notch quality and extend the product's lifespan.
Estimated Design life : 5 Years
Load Capacity : 100 Ton
Health, Safety and Environment
The production of Spiders adheres to the guidelines set forth by Health, Safety, and Environment (HSE) standards.
Every Spider undergoes a comprehensive series of both destructive and non-destructive tests to not only meet but also surpass the quality requirements outlined by API standards. This rigorous testing process is in place to guarantee that only high-quality products are delivered to our customers.
We provide the fastest delivery with a short lead time.

We maintain a substantial inventory of spares to ensure their availability with very short lead times, minimizing downtime on the rig. 
Model

Rated Capecity (up to)

Slip Bosy Size (In Inch)

OD Of Tubular (In Inch)